Find Your Polling Place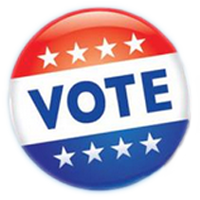 Every vote counts. Get out and cast your ballot for Mike Rounds for U.S. Senate. Click here to find your polling place in South Dakota.
Find your polling place in:
Show your support for Mike Rounds by changing your profile picture on Facebook.
Don't forget to like us on Facebook and follow us on Twitter to stay up-to-date on election news, campaign stops and more!